Target Halloween Clearance 2023
We may earn money or products from the companies mentioned in this post.
Awesome news!!! The Target Halloween clearance went 90% off today (November 2nd)!! Food and candy were only 30% off. I am so excited that the markdown happened super fast this year! Keep in mind, clearance will vary by location. Make sure you check other departments for hidden deals, like the kitchen, clothing and more. Also, if you have a Disney store at your Target make sure you check out those items, I found several cool items included in the clearance.
Don't forget to use the scanners to double check the prices, the app will not show you the in-store prices. Most of my stores have so much candy left (that will only go as low as 70% off). Here is a peek at some of the items I found!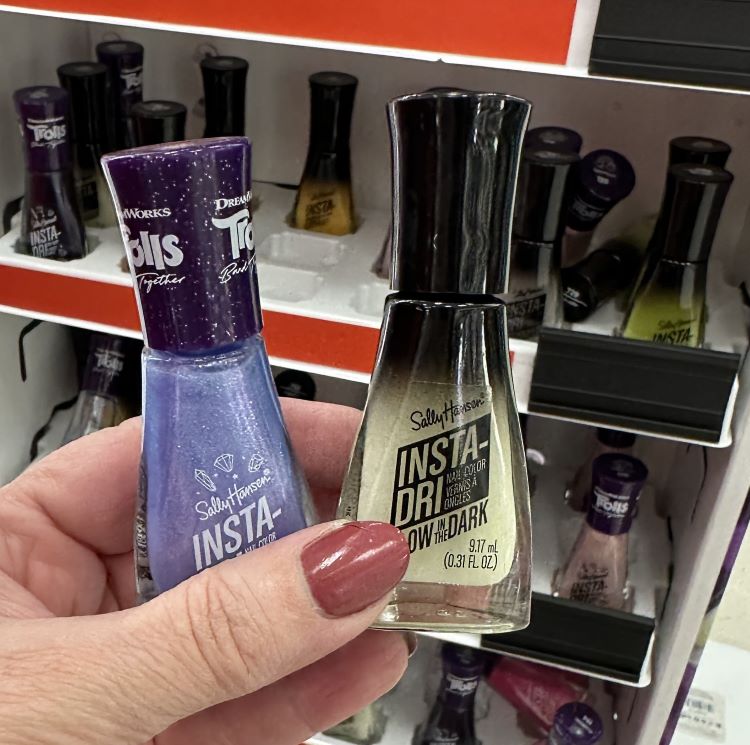 Check for this Sally Hansen nail polish, all the Trolls were on sale at my sale as well as the ones with the Halloween bottle with the black on the bottle.