Target Valentine Clearance 90% off
We may earn money or products from the companies mentioned in this post.
It's time to shop the super holiday clearance deals at Target! The Target Valentine clearance is now 90% off (food and candy possibly 70% off). Keep in mind clearance selection and prices will vary by location.
Make sure you check out our posts New Valentine dollar spot and New Winter dollar spot, these are filled with tons of photos of items you will want to look for when you head to Target. The holiday Dollar Spot items haven't been going 90% off lately, but they should make it to 70% off.
Here are some of the items to look for while you are shopping the clearance. Keep in mind that some of these items may not be with the Valentine clearance they may have been returned to their respective departments. Here is a peek at some of the 90% off deals we found at our store this morning.
Look for the Essie nail polish bottles that have the heart cut out on them.
Here are some of the items we found at 70% off, all of these items should now be 90% off.
081-04-3641
037-05-0919
063-04-5329
052-17-9984
063-04-6414
200-04-9024
The items below were found at 50% off but they should be marked down to 90% off.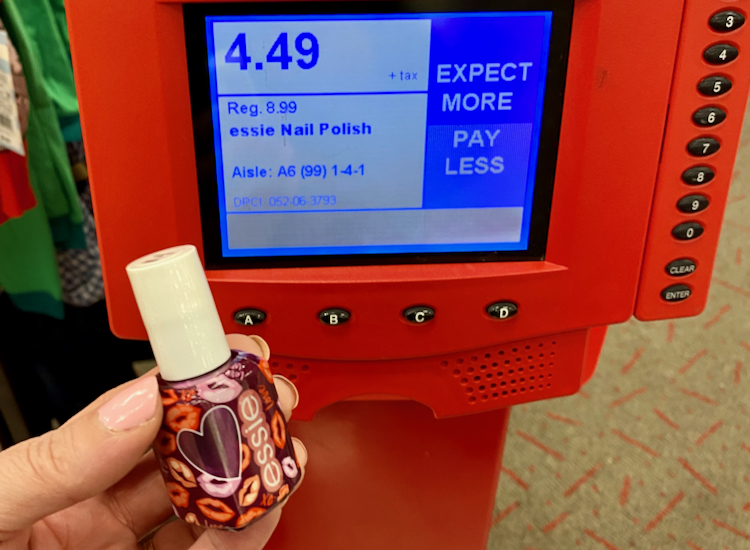 Here is a a peek at some of the Dollar Spot items on clearance. The Dollar Spot items are still only 50% off as of today.
Valentine Clearance Dates for 2020:
February 15th ~ 50% off
February 18th ~ 70% off
February 19th ~ 90% off