Save 25% off Kitchen Appliances Including Sale Items + FREE Shipping
We may earn money or products from the companies mentioned in this post.
I am excited about this deal!  Target.com is taking 25% off Kitchen appliances including sale items through 11/12.  There is no code needed, discount applied at checkout.  We spotted some great deals on Instant Pot, Keurig, KitchenAid mixers, Crock-Pots and so much more.  Plus, everyone will get FREE shipping through 12/23.
To get this deal in-store you'll need to text KITCHEN to 827438 to receive this on your mobile device.  You can also find this coupon in the Target app (click the "barcode" button to find all the coupons).  Coupon is valid through 11/12.  Here are some of the items you can save on at Target.com:
Instant Pot 7-in-1 Pressure Cooker 6 qt $99.95
Save 25% at checkout (-$24.99)
Final Price = $74.96
Crock-Pot 2 Qt. Slow Cooker $8.99 (reg $9.99)
Save 25% at checkout (-$2.25)
Final Price = $6.74
Crock-Pot 7 Qt. Manual Slow Cooker $24.99 (reg $29.99)
Save 25% at checkout (-$6.25)
Final Price = $18.74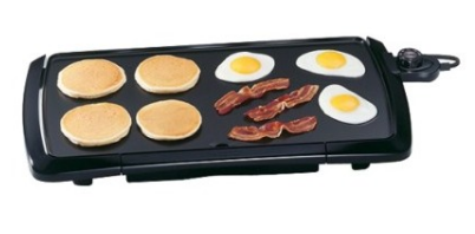 Presto Cool Touch Griddle $24.99
Save 25% at checkout (-$6.25)
Final Price = $18.74
Keurig K-Classic K50 $77.99
Save 25% at checkout (-$19.50)
Final Price = $58.49
Whirlpool 3.5 Cu. Ft. Mini Refrigerator $119.99 (reg $149.99)
Save 25% at checkout (-$30.00)
Final Price = $89.99
KitchenAid Classic 4.5 Qt Stand Mixer $259.99
Save 25% at checkout (-$65.00)
Final Price = $194.99
Black+Decker 4 Slice Toaster Oven $34.99 (reg $39.99)
Save 25% at checkout (-$8.75)
Final Price = $26.24