Sleigh S'mores Kit (Easy Gift)
We may earn money or products from the companies mentioned in this post.
I made these Sleigh S'mores kits to give as gifts to friends and neighbors. These are super cute and they are so quick and easy to make!
Here are the supplies you need: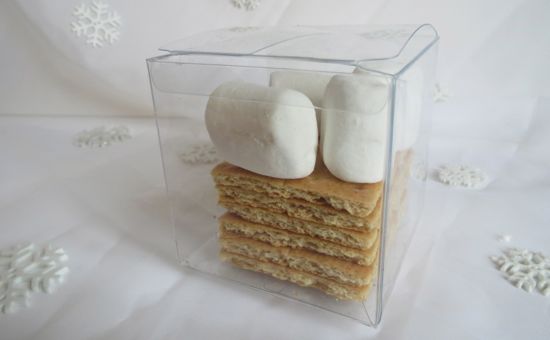 Add Graham Crackers and Marshmallows inside the 3×3 box.
Use glue dots to attach the candy canes each side of the Hershey candy bar, to make a sleigh.
Use glue dots to attach the clear box to the back of the candy bar (sleigh).  Tie with Baker's Twine and add a tag.    Super simple!!
These cute treats were not my original idea, I spotted them on the Faith's Cookie and Crafts Facebook page.  They didn't have any instructions, so I re-created them with some instructions for you.  I love them!!