Tabitha Brown x Target Vegan Food & Kitchen Collection
We may earn money or products from the companies mentioned in this post.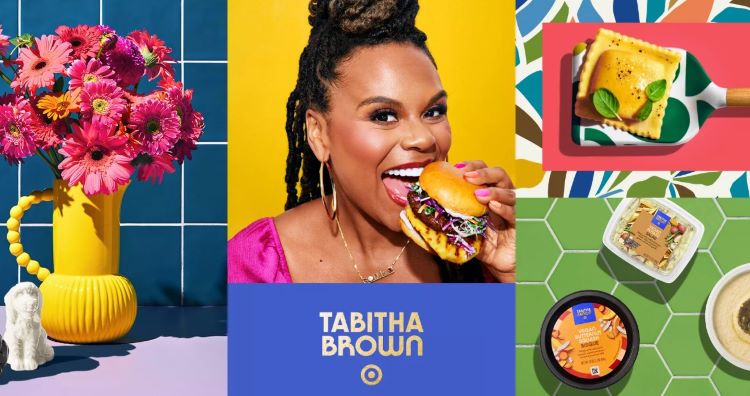 The new Tabitha Brown Vegan Food & Kitchen collection is now available at Target! This new line features fun kitchen items such as cookware, food storage and more. The Tabitha Brown Vegan food includes yummy items like organic popcorn, trail mix, pasta salads and more.
Many of the new Tabitha Brown kitchen items boast bold and bright colors along with fun patterns that are sure to jazz up any party or gathering! You can shop the new limited edition Tabitha Brown Kitchen collection at Target or online at Target.com. You can check out some of the really cool kitchen products in the collage below.