Reader's Target Clearance Finds & Shopping Trips
We may earn money or products from the companies mentioned in this post.
Here is a new a batch of photos of readers clearance finds and shopping trips!  Once again they found some really great deals!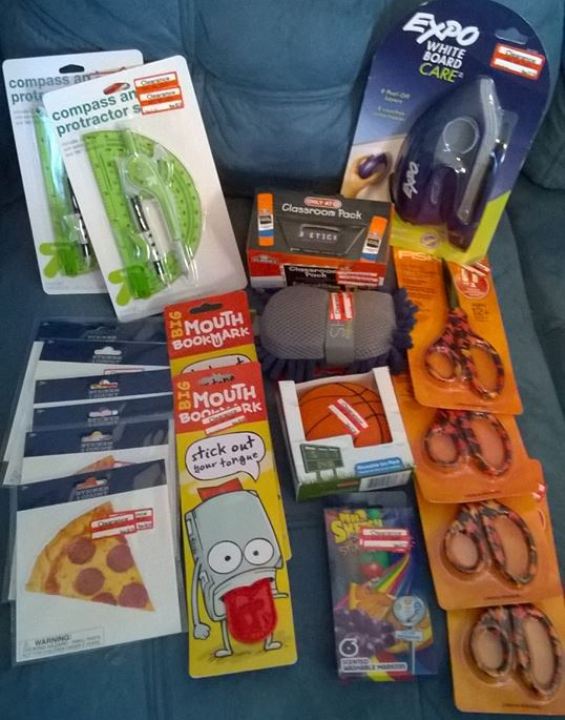 Wendy found a great selection of school supplies 70% off, glue sticks, scissors, protractors & more.
Wow!  Teresa had a great shopping trip, check out all the items she found marked down to 70% off, flip flops. paints & paint brushes, an Olaf key chain pouch & more.
Monica picked up this really nice Black+Decker coffee maker at 70% off, it was priced at $26.98 (reg $89.99).
Nicky spotted a super cool SpongeBob comforter set for only $9.88 and a sheet set for just $6.58 (70% off).
This adorable My Little Pony body pillow was priced at only $5.38 at Nicky's store.
Dannielle noticed a nice set of college sheets on clearance.
Amy brought home a great variety of kids' clothes and a pair of shoes she found on clearance, here is the breakdown:
shirts $.94
shorts around $1.00
dress and shoes around $2.00 a piece
Carter's outfit $1.66
2 piece outfits around $3.00 each
We have had a blast seeing what amazing clearance deals you have been finding lately, please continue to share your Target clearance deals the following ways: