Threshold Christmas Kitchen Items
We may earn money or products from the companies mentioned in this post.
Every year, Threshold releases new kitchen items for the holiday, and this year they did not disappoint! I spotted several new items including kitchen towels, mugs and more. It is crazy how easy it is to bring a festive vibe to your kitchen or dinning room, simply by incorporating new kitchen towels, or by displaying a colorful table runner. Here is a peek at some of the new Threshold kitchen items I found at my store.
How adorable are these Silicone Spatulas with Wood Handles? These are priced at only $1.00 a piece which is a super price! Pair these with a couple of the holiday kitchen towels and you've got yourself a darling gift!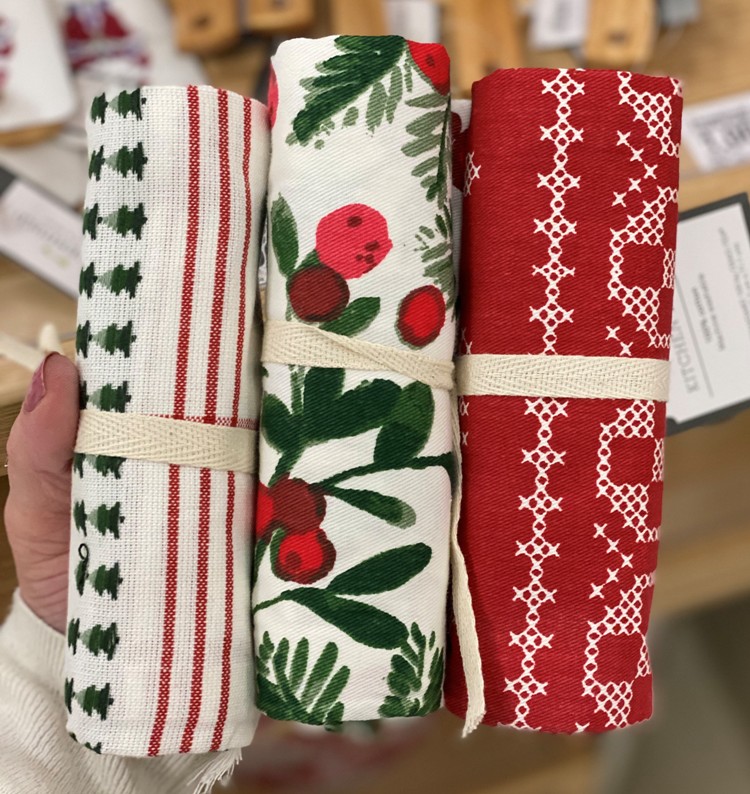 I am pretty sure there is a rule that states you can never have too many cute holiday Kitchen Towels. Switching up your kitchen towels is probably one of the easiest ways to add bit of holiday cheer to your kitchen! You can check out all of the Threshold kitchen towels HERE.
I have a huge weakness for cute mugs, especially the Threshold holiday mugs! I find it hard to only purchase one or two as there are so many fun designs to chose from. If you are looking for an easy gift, you could fill one of theses mugs with homemade hot cocoa and marshmallows and wrap it up in some cellophane.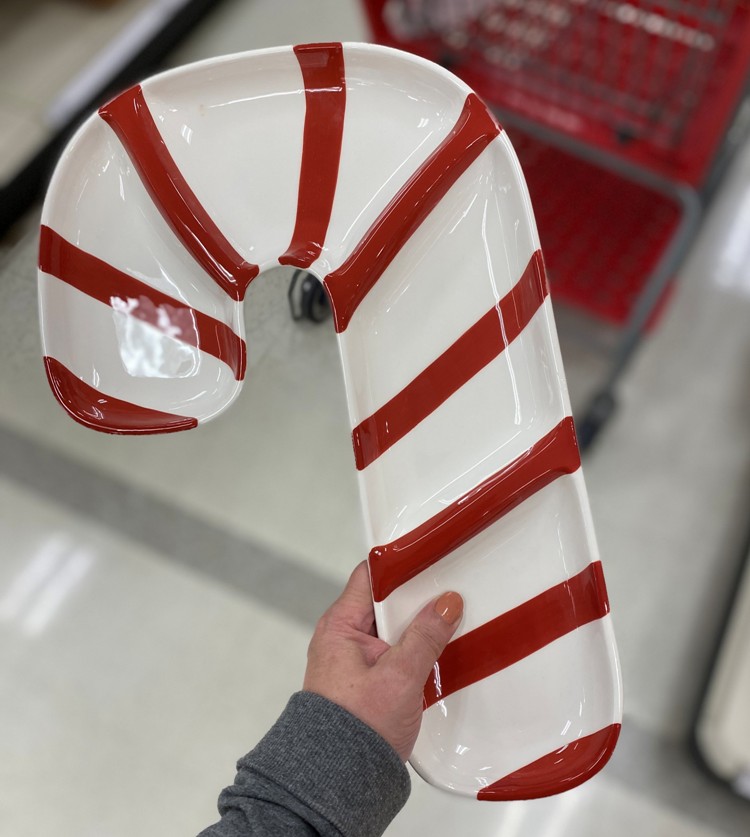 The Earthenware Candy Cane Serving Tray would be awesome to use to serve mini appetizers or yummy desserts. I am thinking you could also fill this with a variety of cookies and leave it under the Christmas tree for Santa.
This Stoneware Figural Tree Candy Dish is cute and festive.
This Stoneware Wreath serving tray would be great for yummy holiday treats.
There are several ways you can use this Stoneware Striped Mixing Bowl. Not only is it perfect for baking, it would make a good salad bowl. Or you could fill this with some decorative balls or fruit and use it as a centerpiece.
The striped bowls also come in a small set of 3, these would look great on a Charcuterie board.
The Set of 4 Melamine Appetizer Plates are adorable and priced at only $10 for the set. These plates will make a lovely addition to your holiday table.
I love the Set of 4 Melamine Appetizer Plates in this cute tree design.
The Holly Berries Table Runner will add a nice pop of color to any table and could be used for Thanksgiving or Christmas.
Does anyone else get really excited to wear a new apron while you do your holiday baking? This Cotton Plaid Apron comes in sizes for adults and kids and the Cotton Striped Apron does too.
Here is a peek at other pieces from the Threshold holiday kitchen line.