New Sugarfix Holiday Earrings
We may earn money or products from the companies mentioned in this post.
The new Sugarfix Holiday earring collection is now available at Target! The Sugarfix by Baublebar earrings are always so festive and fun. Each time they come out with a new holiday release I think it's the cutest one I've seen.
These statement earrings are perfect for the holidays, they are a great accessory to wear with your holiday outfits whether you are dressing up or down. ! Here is a peek at some of the new Sugarfix holiday earrings I spotted at my store.
'One-Knit Wonder' Statement Earrings
'Jingle All the Way' Statement Earrings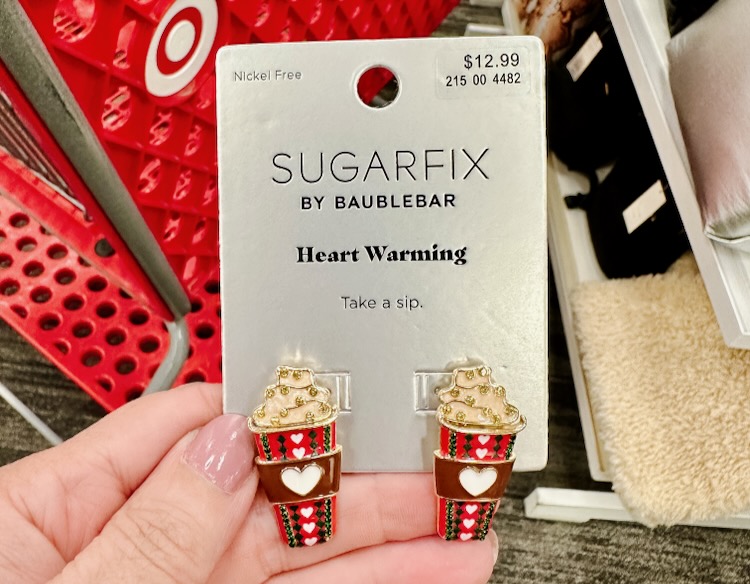 'Heart Warming' Statement Earrings
'Tree Spirit' Statement Earrings