Save 20% on Women's Sandals
We may earn money or products from the companies mentioned in this post.
Target has a great sale that will help you prepare for sandal season! This week, you can save 20% on women's sandals. This deal includes tons of fun styles and pretty colors that would be perfect for spring or summer. Here is a peek at some of the highlights.
Share & Shore Women's Neida EVA Slide Sandals $8 (reg $10)
Universal Thread Women's Hilda Braided Sandals $15.99 (reg $19.99)
A New Day Women's Dory Platform Heels $27.99 (reg $34.99)
Universal Thread Women's Polly Woven Slide Sandals $15.99 (reg $19.99)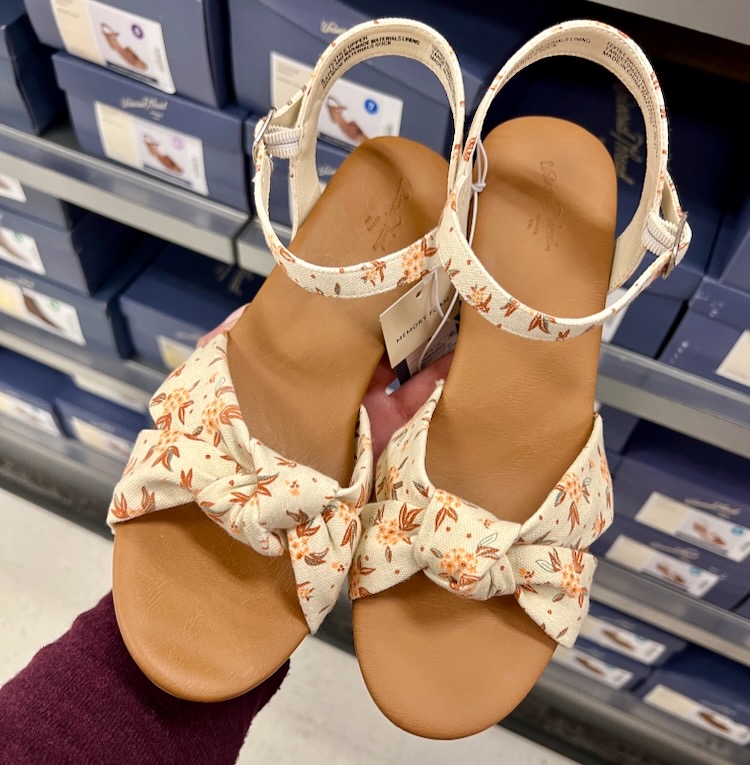 Universal Thread Women's Eleanor Heels $27.99 (reg $34.99)
A New Day Women's Brit Embellished Sandals $17.49 (reg $24.99)
A New Day Women's Miley Pumps $26.39 (reg $32.99)