We may earn money or products from the companies mentioned in this post.
Target is having a Fall Haul Event over the weekend and offering some amazing savings in pretty much every category, electronics, home, kitchen and more. You can head to Target.com to check out all the Fall Haul Event savings, but we are sharing some of our favorite deals with you. Make sure you note when the deal ends, some will end on Saturday and some end on Sunday. This sale really is pretty spectacular. Target sometimes hypes up some of their online deals and they don't live up to the expectation. There was no fanfare with this sale, but it is worthy of fanfare! Good stuff!
You can save 50% on various home items. You will find furniture, rugs, lamps, decor, kitchen items and more. Check out the highlights, but make sure you check out all the deals. You can also check the following sale categories to find things easier:
Dyson Small Ball Multi Floor Upright Vacuum $200 (reg $399.99)
Dyson Ball Animal 2 Total Clean Vacuum $300 (reg $599.99)
Windham One Door Accent Cabinet $55 (reg $109.99)
Decorative Basket Color Washed 12.75″ x 13″ $10 (reg $19.99)
Eyelash Bed Throw Blush $15 (reg $29.99)
4pk Dessert Bowl Glass – Clear – Hearth & Hand™ with Magnolia $14 (reg $27.99)
GreenLife 14pc Soft Grip Ceramic Non-Stick Cookware Set Burgundy $40 (reg $79.99)
Gilford Queen Headboard – Rustic Gray $145 (reg $289.99)
Hand Lettering Advanced Set 13pc – Prismacolor $10 (reg $19.99)
Wall Sign Laundry – Hearth & Hand with Magnolia $4 (reg $7.99)
Recycled Glass Vase – Hearth & Hand™ with Magnolia $10 (reg $19.99)
Letter Board – Hearth & Hand with Magnolia $15 (reg $29.99)
Trellis Elevated Fretwork Tufted Rug $90 (reg $179.99)
Washed Wood Box Small Lamp Base Brown $14.50 (reg $28.99)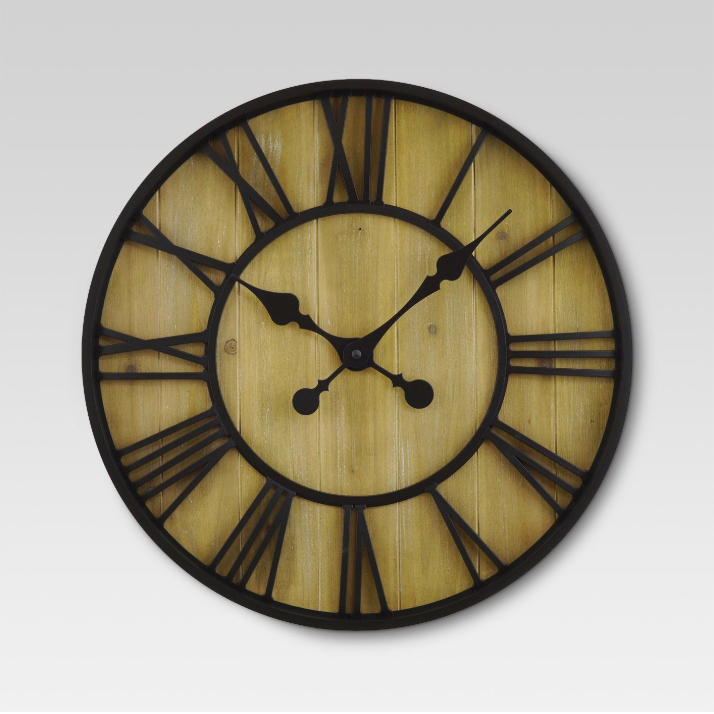 Roman 23″ Wall Clock Black Bronze/Pine Finish $17.50 (reg $34.99)
4-Cube Organizer Shelf 13″ $20 (reg $39.99)
5 Drawer Console Table Acoustic $70 (reg $139.99)
Mogenson Square Marble Accent Table $50 (reg $99.99)
Andres Seagrass Nightstand $60 (reg $119)
Carson Large Storage Credenza $115 (reg $229.99)
Lily Rattan Arm Chair with Metal Legs $100 (reg $199.99)
Through Sunday, they are taking an extra 15% off select kitchen appliances online at Target.com. Some of these appliances are also on sale so the extra savings makes for some nice discounts. There is a screaming deal on a Crock-Pot. Here are a few deals with the extra discount.
Crock-Pot 6qt Manual Slow Cooker $15.00 (reg $29.99)
Save 15% (-$2.25)
Pay = $12.75
Keurig K-Cafe Special Edition Single-Serve Coffee/Latte/Cappuccino Maker $199.99
Save 15% (-$30.00)
Pay = $169.99
Get a $20 gift card with purchase
Final Price = $149.99 when you factor in the gift card
They have the following savings on Apple products:
Save $400 on the iPad Pro 10.5 inch $599 (reg $999) – ends Saturday
Save up to $80 on Apple Watch Series 4 – ends Saturday – Only available for in-store pick up