Target Drive-Up Convenience with Lunchables Bites
We may earn money or products from the companies mentioned in this post.
This post is sponsored by Smucker's Uncrustables, all thoughts and opinions are my own.
You know how people choose a word to signify their year and the life they want to live. I don't normally choose a word each year, but if I did, my word for the year would be convenience. One of the things I learned about myself last year is that I thrive on convenience, it helps my life run more smoothly and I don't feel overwhelmed. So this year, I am trying to simplify so things are more convenient in all aspects of my life. I'm organizing my home, simplifying meal planning and using Target Drive Up more frequently. Did you know you can now get fresh and frozen food via Target Drive Up? Well, you can! Which means it got even MORE convenient for me.
When it comes to lunchtime solutions Smucker's Uncrustables Bites are super convenient. There is very minimal prep and there is no mess involved. You just heat and eat! These Uncrustables Bites are made with soft baked bread and contain up to 8g of protein per serving. The Uncrustables Bites come in Taco and BBQ Chicken and can be found in the freezer section of your local Target store.
The Lunchables Bites can easily be prepared by my son as a handy lunchtime solution. There are so many days when he needs something quick so he can get to his next online class. He enjoys both the Taco Bites and the BBQ Chicken, his favorite part is the soft baked bread.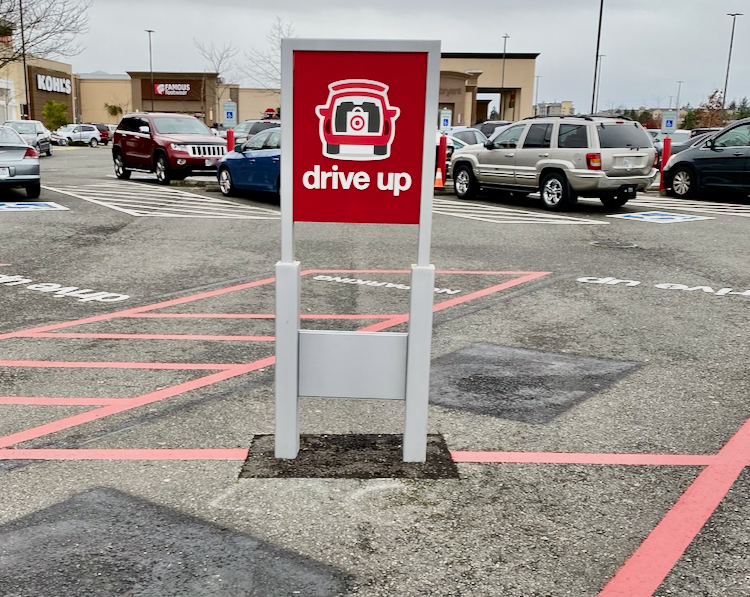 The Uncrustables Bites are available via Drive-Up at Target too. Which makes it a great option for busy lives. I love that Uncrustables Bites are quick to serve and easy to pick up at Target.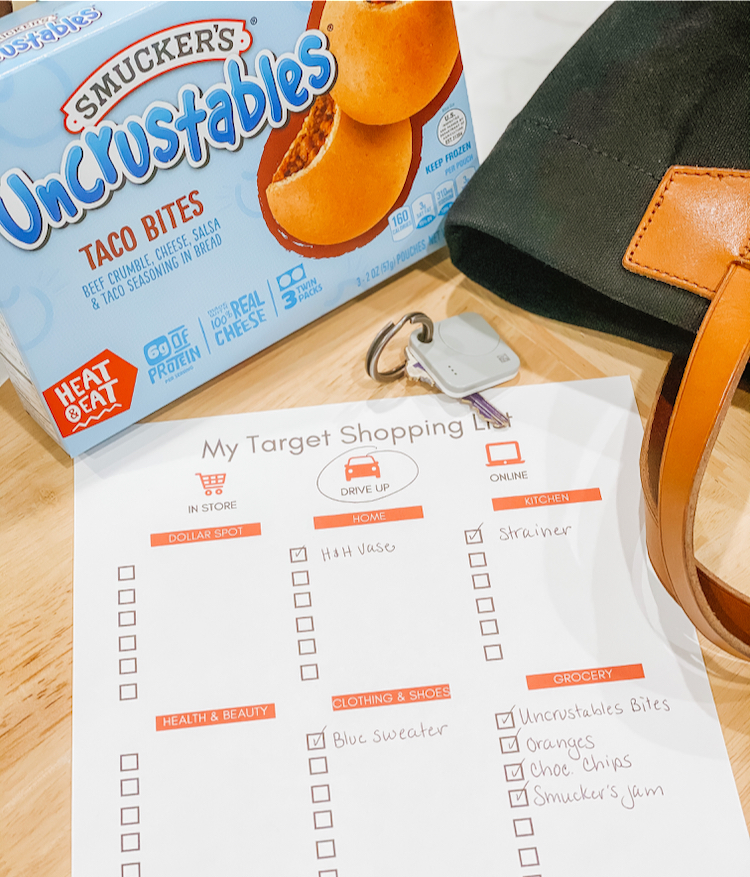 To help you streamline your life and your Target trips, I created this free Target printable shopping list. It's easily divided in to categories for each department of the store. What is your favorite department? I'm a big fan of the Dollar Spot and home decor, but I always round out my Target trips with a stop at the grocery department to pick up items so I don't have to make an extra stop at the grocery store. There is even a spot on the shopping list so you can specify if your list is for in-store, Drive Up or an online order.
Make sure you add Uncrustables Bites to your Target shopping list. You can save 25% on Uncrustables Bites & Roll-Ups with the Target Circle offer that can be found in the Target app. The Circle offer is valid through 1/16/21.