Quiet & Roar Limited Edition Scents
We may earn money or products from the companies mentioned in this post.
This blog post is sponsored by Quiet & Roar. All thoughts and opinions are my own.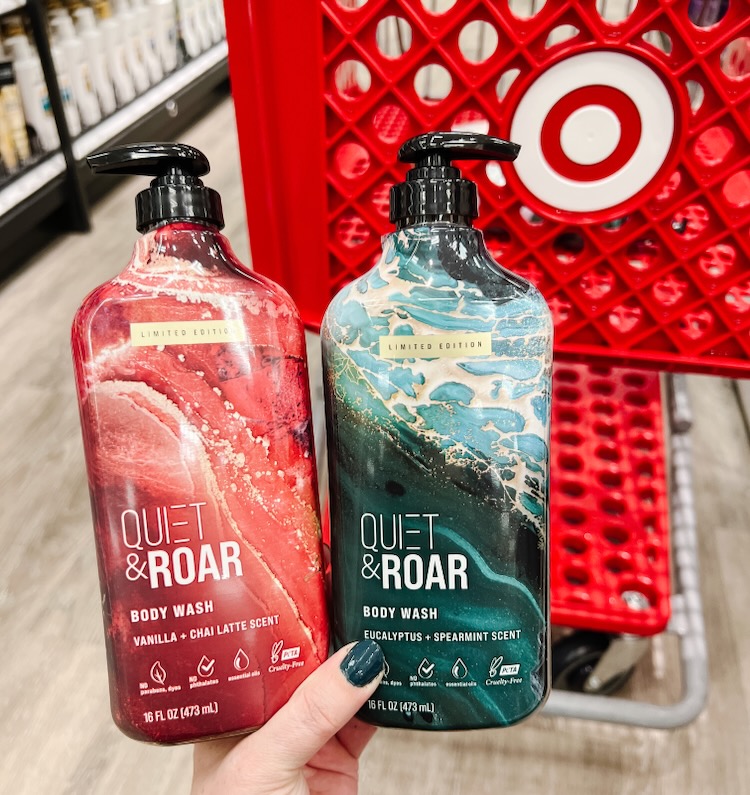 I'm a fan of Quiet & Roar, the body care brand that's made exclusively for Target. They are crafted with essential oils and the entire line is free from dyes, parabens, and phthalates. They are also cruelty-free! Quiet & Roar has released two limited edition scents that are perfect for this time of year:
Vanilla + Chai Latte
Eucalyptus + Spearmint
There is a great sale happening at Target on the Quiet & Roar body care line. Through 12/25 you can get a $5 Target gift card when you purchase 3 Quiet & Roar products. You can choose from their body wash, body lotion or body scrub. I'm looking forward to trying the new limited edition scents in addition to their regular scents that includes: Lavender & Spirulina, Coconut & Banana Milk, Lemon Blossom & Mint, Peach & Green Tea, Pineapple & Kiwiberry
Quiet & Roar creates a sensorial experience that will bring your shower and bath routine to the next level. I love that their scent combinations are creative and not something you find every day. Now is a great time to stock up on bath products with the Quiet & Roar buy 3, get a $5 gift card offer happening at Target. The sale is valid in Target stores or online at Target.com.