FREE CoverGirl Cosmetics + Moneymaker at Target
We may earn money or products from the companies mentioned in this post.
There is a new Cartwheel offer that makes the CoverGirl cosmetics deals at Target even better!  Plus, you can turn the lipstick into a $3.01 moneymaker after the $3/1 printable coupon and ibotta offer.
CoverGirl Outlast Longwear Lipstick Clear Coat $3.99
Save 25% with Cartwheel by Target (-$1.00) expires 8/4
$3/1 printable coupon
Get $3.00 back from ibotta expires 8/17
Final Price = FREE + $3.01 moneymaker
CoverGirl Lipstick $5.99
Save 25% with Cartwheel by Target (-$1.50) expires 8/4
$3/1 printable coupon
Get $3.00 back from ibotta expires 8/17
Final Price = FREE + $1.51 moneymaker
CoverGirl Clean Classic Color Blush $5.29
$3/1 printable coupon
Get $3.00 back from ibotta expires 8/17
Final Price = FREE + $.71 moneymaker
CoverGirl Concealers $5.99
$3/1 printable coupon
Get $3.00 back from ibotta expires 8/17
Final Price = FREE
CoverGirl Clean Matte Pressed Powder $5.99
$3/1 printable coupon
Get $3.00 back from ibotta expires 8/17
Final Price = FREE
CoverGirl Lash Blast Mascara $6.89
$3/1 printable coupon
Get $3.00 back from ibotta expires 8/17
Final Price = $.89 each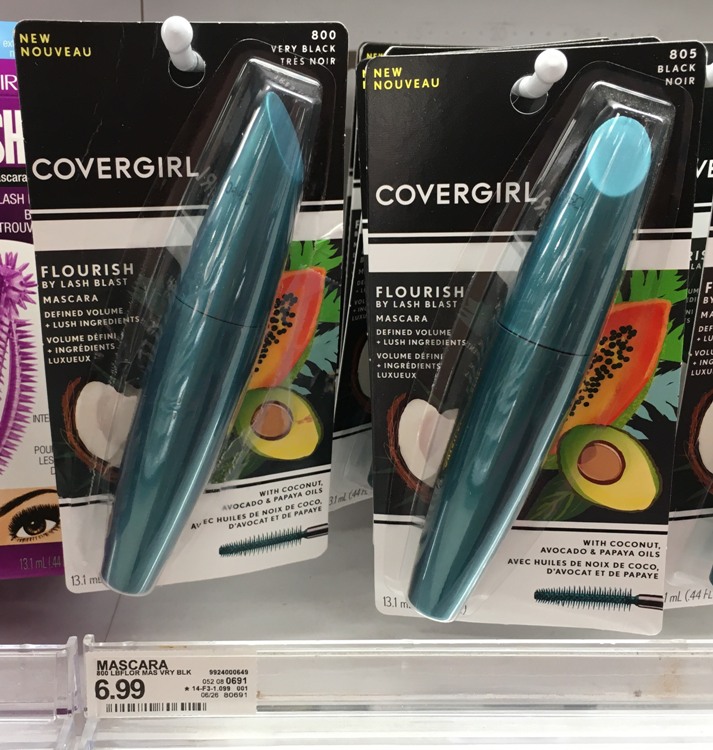 CoverGirl Lash Blast Flourish Mascara $6.99
$3/1 printable coupon
Get $3.00 back from ibotta expires 8/17
Final Price = $.99 each